Camera Systems with DVR
Is your business protected well after hours?
If something happened overnight, can you find out what happened?
The performance of your security camera system is important.  Let us help you evaluate lighting conditions, day/night conditions, coverage, and angles. We can assist you in recommending just what you need, and help you know what you can realistically expect to see and capture with the camera system.
Minnesota Telephone Networks specializes in Speco Camera and DVR systems.
Speco Technologies is the leading manufacturer of unique video surveillance and audio products that help deter crime. For more than 50 years, Speco Technologies has been committed to creating advanced technology solutions such as Digital Deterrent™,  HDccTV over coax, IP megapixel cameras, and remote access & control through handheld mobile devices. Speco Technologies provides exceptional customer service, in depth product training, superior technical and marketing support, and a generous product guarantee.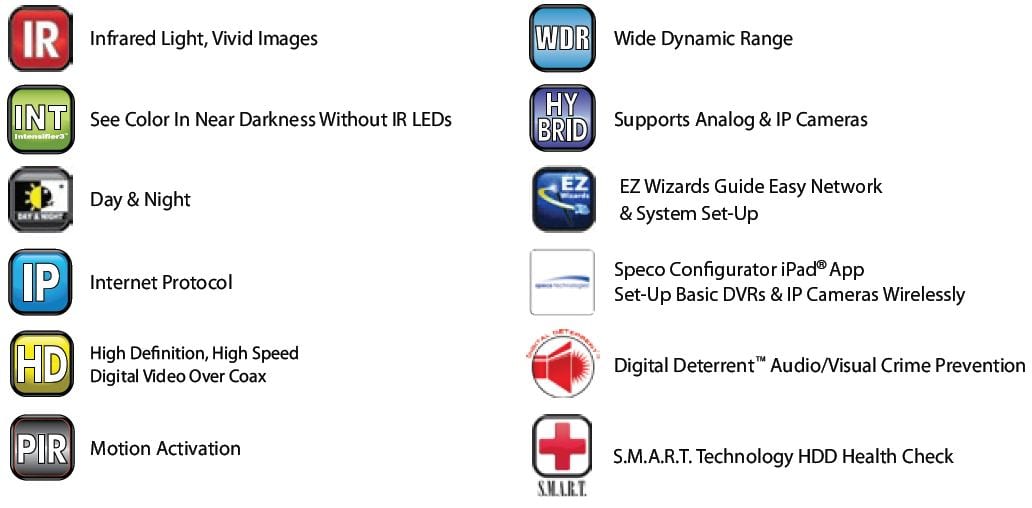 Demo System – HD-NVR
(Need IE9 or higher, download plugin, Port=5700, User=user (case sensitive), Pwd=4321)
Below you will find Speco's Sample Camera System Installation Guides for specific industries.  Please call Minnesota Telephone Networks to have a professional conduct a site survey for your Camera System needs today!