Security Alarm System
Concord™ 4 is a full-featured security system for intrusion and fire detection that complies with false alarm standards. Easy to install and simple to use, Concord's modular design and advanced software provide outstanding system fl exibility to meet the needs of virtually any residential or commercial security application.
Data Sheet
User Guide
Alarm Monitoring Setup Form
We also over Alarm Monitoring at competitive rates, download the setup form above to complete the security system installation!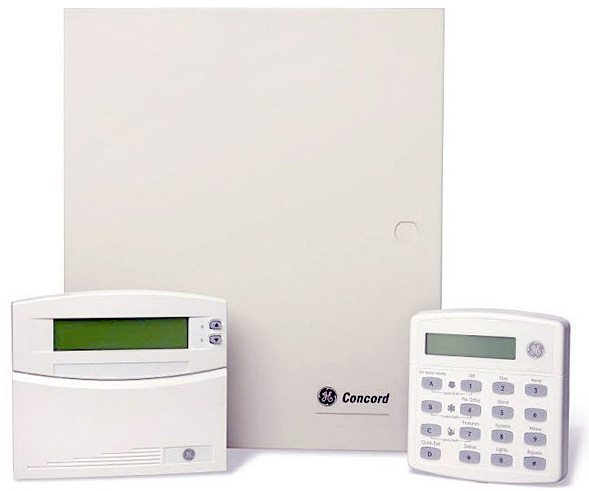 Standard Features
Six partitions and eight built in hardwire zones – 96 zones maximum as either hardwire, wireless, or combination
96 wireless zones standard onboard
Two onboard programmable outputs
Compatible with all GE Security crystal and SAW Learn Mode sensors
SIA CP-01 False Alarm Reduction Standard compliant
2- and 4-wire smoke detector compatibility
Panel auxiliary power provides 1 amp
Built-in-12-watt siren driver
Powerful, expandable security with Learn Mode technology