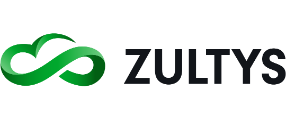 MG4 / MG8
Multipurpose VoIP Gateways for Your Network Expansion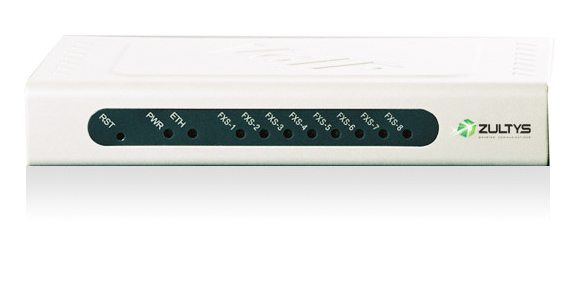 Designed for SIP and Open Standards
The MG4/MG8, built on Linux, are designed as SIP Open Standards platforms and support a variety of voice application environments and supplementary services to the Zultys IP phone system products, including auto dialing, caller ID, do not disturb and more.
Cost-Effective VoIP Gateways
The MG4/MG8 are enterprise-class analog-to-SIP gateways that enhance IP phone system coverage of legacy analog phones, making it easy to integrate legacy phones into the Zultys Unified Communications solution. The MG4/MG8 are an ideal solution for businesses and organizations (such as retail, education and health care) that need to expand their analog trunks or extend the number of analog stations being served by their Zultys MX-SE or MX250 IP phone systems.
Extend Coverage of Your Analog Network
The MG4/MG8 multipurpose analog to SIP gateways are designed with the needs of the SMB and SME in mind. They convert the format of a phone call to allow it to pass between the SIP network and the public switched telephone network, and allow an organization to bring their analog phones fully into their Unified Communications environment to enable Presence, Status and other service features in the Zultys MXIE Unified Communications client that make it easier to contact others in the company. The MG4/MG8 offer rich features, high quality voice, and support major functions such as voice codec (G.711, G.729A) and echo cancellation. They also provides fax support over the analog FXO ports, and via the Zultys IP phone system.
Standard Configurations
MG4/S with 4 FXS ports
MG8/S with 8 FXS ports
MG4/0 with 4 FXO ports
MG8/0 with 8 FXO ports
MG8/S0 with 4 FXS/4 FXO ports
Key Features
Analog to SIP gateways – support for analog telephones (FXS) and trunk lines (FXO)
Seamless configuration for 4 FXO or 8 FXO, 4 FXS or 8 FXS, or 4 FXO & 4 FXS ports
High voice quality
Echo cancellation
Support voice compression (G.711, G729A)
Fax support
Enhanced features include auto dialing, caller ID, do not disturb and more
System Specifications

Key Features

Configuration
4 or 8 FXS analog ports; 4 or 8 FXO analog ports mixed 4FXS/FXO analog ports
Voice Processing
Voice Codec: G.711 G.729A Echo cancellation: G .168; Tail Length: 8/16/32 milliseconds Dynamic Jitter buffer; Voice Activity Detector (VAD); and Comfort Noise Generator (CNG)
Calling Control
Called/Calling Number Mapping; Line Hunting
Signaling
VoIP Protocol
SIP
DTMF
DTMF Digits Transmit: RFC2833 INFO (SIP)
Other Features
FXO Bypass Line
A bypass FXO line is selected during a network failure*
Auto Dial
DTMF mode
Support Primary and Backup IP Phone System
The gateway can be configured and controlled by multiple IP phone systems
Hardware & Physical Environment
Maximum User Line Length
3000 meters (9842ft)
Ringer Equivalence Number
5 for short loop (300 meters) 3 for long loop ( 1000 meters)
System Memory
32MB 8MB Flash Memory
Connectors
FXO: RJ-11 Ethernet: RJ-45 10/100 Base-T 10/100 Auto Sensing
Input Voltage & Power Needs
5V/3A DC 15 Watt (Max)
Dimensions
195mm W (7.7″) x 118mm D (4.6″) x 24mm H (.95″)
Weight
0.65kg (1.41b)
Operation Humidity
10% to 90% non-condensing
Operating Temperature
0° to 45° C
*Where applicable